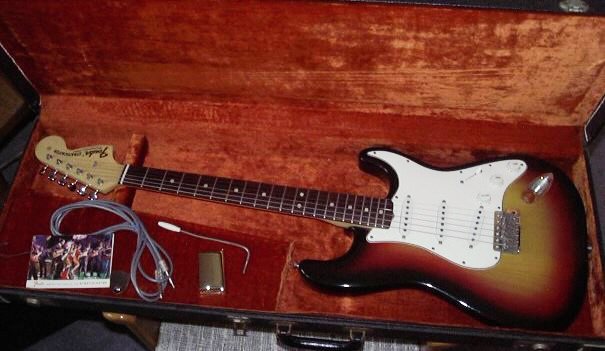 Availability: In Stock – E-mail for price
Description:
1969 Fender Stratocaster Guitar. 100 % original with original case, whammy bar ,ash tray bridge cover & chord . Take a look at the pictures this one speaks for itself. The finish is all original and my Luthier says it has not been over sprayed but the paint job has an orange peel look. See the cavities as no evidence of over spray is visible. Believe the frets are original also have posted plenty of pictures of the side that show no sign of re fret.Hendrix fans a Must Have!
See All pictures and if you need to see something specific or have any questions feel free to ask as EVERYONE'S opinion of condition is interpreted differently. I try to describe and rate as best as I can every detail & put plenty of pictures but again we all have our own scales of condition. This way there are no surprises or disappointments.